About Us
Malachi Construction, Inc. began business in 1980.  David Sturman, president and owner, began his career in construction through the carpentry trade in 1973. Malachi Construction originally started as a carpentry contracting firm with a priority on craftsmanship establishing the company in the marketplace. Malachi Construction has always been a family-owned business, building on a foundation of excellence.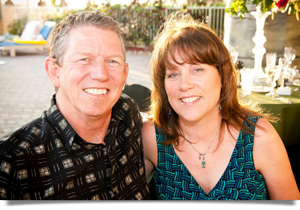 Dave has over 35 years experience in residential and commercial construction in southwest Florida. Since a very young age building has been a passion for Dave and he considers himself fortunate to be able to work at something that he enjoys.
Dave & Bridget make it a priority of being involved in the daily aspects of every project that is being built; meeting with each client, from the design phase through the punch list. This involvement gives the company more control over scheduling and quality. It also gives each and every project a personal touch for our customers that they may not receive from a larger builder.
The employees at Malachi Construction, as well as our team of subcontractors and suppliers, are committed to the vision of excellence. We have strived to be on the cutting edge of the residential and commercial construction industry. The office is fully computerized with the latest accounting and job scheduling software. Malachi Construction is excited about what the future holds for the company and Southwest Florida. The company has been moving into "Green" construction and feels that this will benefit our customers and our community in the future. Malachi Construction is currently a member of the "Florida Green Building Coalition". Building on a Foundation of Excellence since 1980 has established Malachi Construction as a quality builder and remodeler in southwest Florida, and will continue for many years to come.
If you'd like a referral for Malachi Construction, search the Lee County Permits by clicking here, and put in Malachi Construction Inc's Contractor Liscense: CGC047274 – Choose a permit, and we'll contact the client to ask that they take your call!